'Denkoku no Mori'
- a museum and cultural facility dedicated to the history of the Uesugi and the Performing Arts.
Last Update(2019/9/30)
About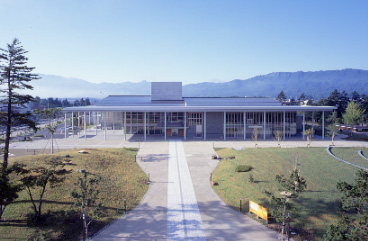 'Denkoku no Mori' is a facility that consists of the Yamagata Prefecture 'Okitama Culture Hall' and 'Yonezawa City Uesugi Museum'. Located on the second floor are the 'Large Meeting Room' and 'Small Meeting Room', which can be used for receptions and academic conferences. Also available is an information library and activity room, café corner and museum shop.



Special Exhibition
The Uesugi Clan: Cultures of Samurai and the Nobility
First segment of exhibition
September 21 (Sat.) - October 20 (Sun.)
Second segment of exhibition
October 26 (Sat.) - November 24 (Sun.)

Ancient documents belonging to the Uesugi Clan, regarded as some of the most important works regarding samurai, will be on display.
Works handed down thorugh the Uesugi Clan such as paintings, works of literature, swords, and clothing will be available for viewing as well. (This special exhibition and the permanent exhibition will be combined into one for the duration of this display.)


National Treasure: The Uesugi Clan's Views of Kyoto Folding Screen
2019 October 26 (Sat.) - November 24 (Sun.)
The original folding screen will be on display for a limited time. For a guide to viewing the sights of Kyoto found on the folding screen.



Google street view
You can view part of the interior of the building from Google street view.
Yonezawa City Uesugi Museum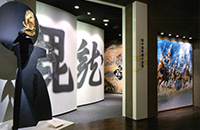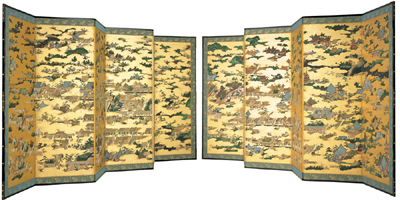 'Yonezawa City Uesugi Museum' contains thousands of items related to the Uesugi clan, important cultural items and national treasures.


Permanent exhibition
The permanent collection exhibition room is centered on the theme of 'the Okitama Region and Yonezawa during the Edo period', with focus on the culture and history of the Uesugi Clan. Included in the exhibition are videos, dioramas and even a matchlock shooting game for you to try.
Located in the 'Uesugi Bunhanakan' is the 'Uesugi Rakuchū Rakugai Zubyōbu' decorative folding screen (original and copy) and 'The Uesugi Clan Archives' (national treasure) on permanent display.

・For more information on permanent displays Museum Pamphlet (PDF)
・National Treasure Ueusgi Rakuchū Rakugai Zubyōbu' (Decorative folding screen) Pamphlet (PDF)


Admission charge
Permanent exhibition
| | |
| --- | --- |
| | Permanent exhibition |
| Adults | ¥410(330) |
| High school/ university/ college students | ¥210(150) |
| Elementary/ middle school students | ¥110(60) |
( )indicates prices for those in groups of 20 or more


Exhibition room
Exhibitions in the exhibition room are changed around every two months with many items being related to the Uesugi Clan, the Yonezawa domain, and the culture/history of the Okitama region – as well as works by local artists.

·Exhibition schedule can be found here (Japanese)
·Entrance fee differs with exhibition


Opening hours
9:00 - 17:00 (last admission 16:30)
Closed
・April – November : 4th Wednesday of the month)
December – March : Every Monday
End of year holidays
*Please note there may be changes to this schedule due to maintenance.
Okitama Cultural Hall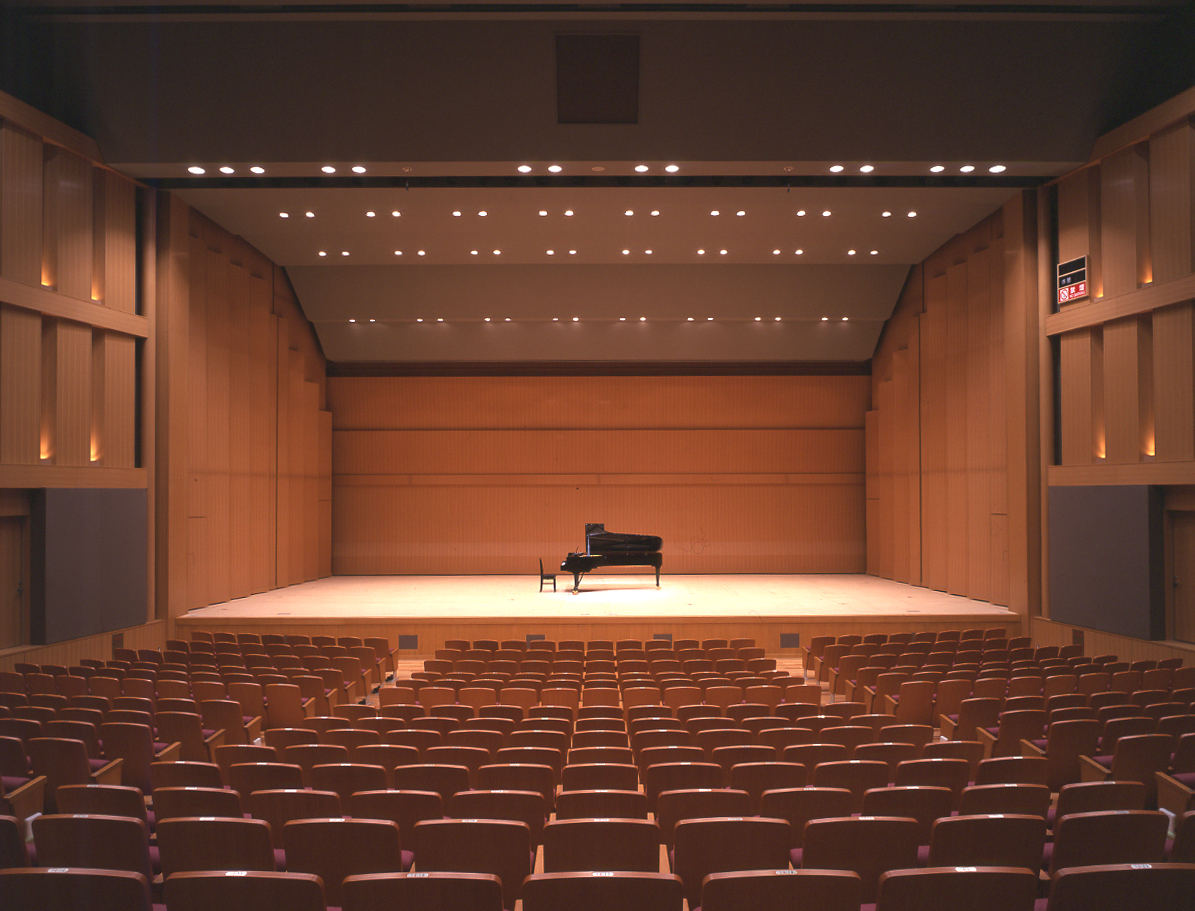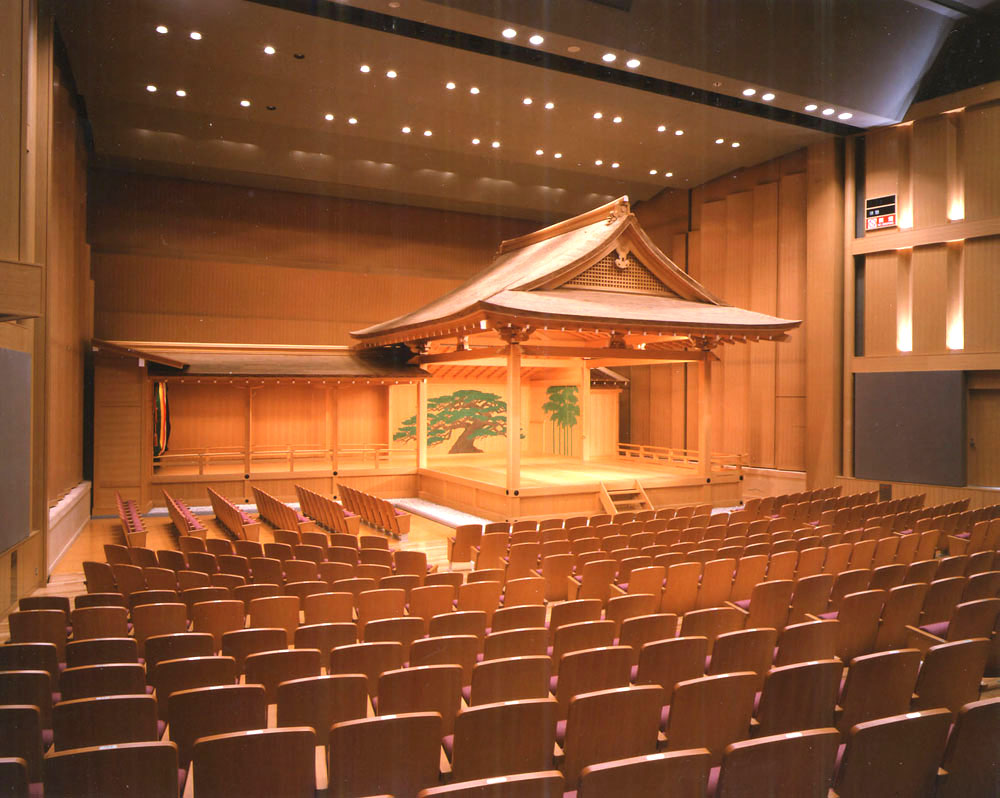 The 'Okitama Culture Hall' is a concert hall with 500 seats and one of the most extravagant stages in the Yamagata Prefecture. This one stage allows for 3 different types of performance.

·Concert Hall' with German Steinway Piano.
·Theatre' with a large and extravagant play stage for various performances.
·Noh-Gaku-Dō' The portable Noh stage located at the entrance of 'Denkoku no Mori'.

The Noh Stage can be moved into the hall via a hover device. This is the only Noh theatre in Japan to do so. You can view this here



Access
Denkoku no Mori 1-2-1, Marunouchi, Yonezawa City, Yamagata Prefecture 992-0052 (google map)
TEL 0238-26-8000  FAX 0238-26-2660
Yonezawa City Uesugi Museum TEL 0238-26-8001
Okitama Cultural Hall TEL 0238-26-2666
[E-mail] welcome@denkoku-no-mori.yonezawa.yamagata.jp

Around 2km from JR Yonezawa Station, Uesugi-Jinja Shrine Area
Yonezawa City Circle Route Bus: Get off at 'Uesugi-Jinja Mae'
Yonezawa City South-Bound Circle Route Bus: Get off at Kunori Gakuen Mae (210 Yen)
Around 4km from Tohoku-Chuo Expressway Yonezawa Chuo IC(E13-9)



Access to Yonezawa
Overview of Yonezawa